Optimize your Marketing Spend

Refine and optimize your strategy so that each new lead is better than the last.
Manage Performance

Measure and manage your leads volume, performance & profitability by vertical, campaign, source and target segment. Get the insights you need to manage budgets, caps and target segmentation, all from our platform!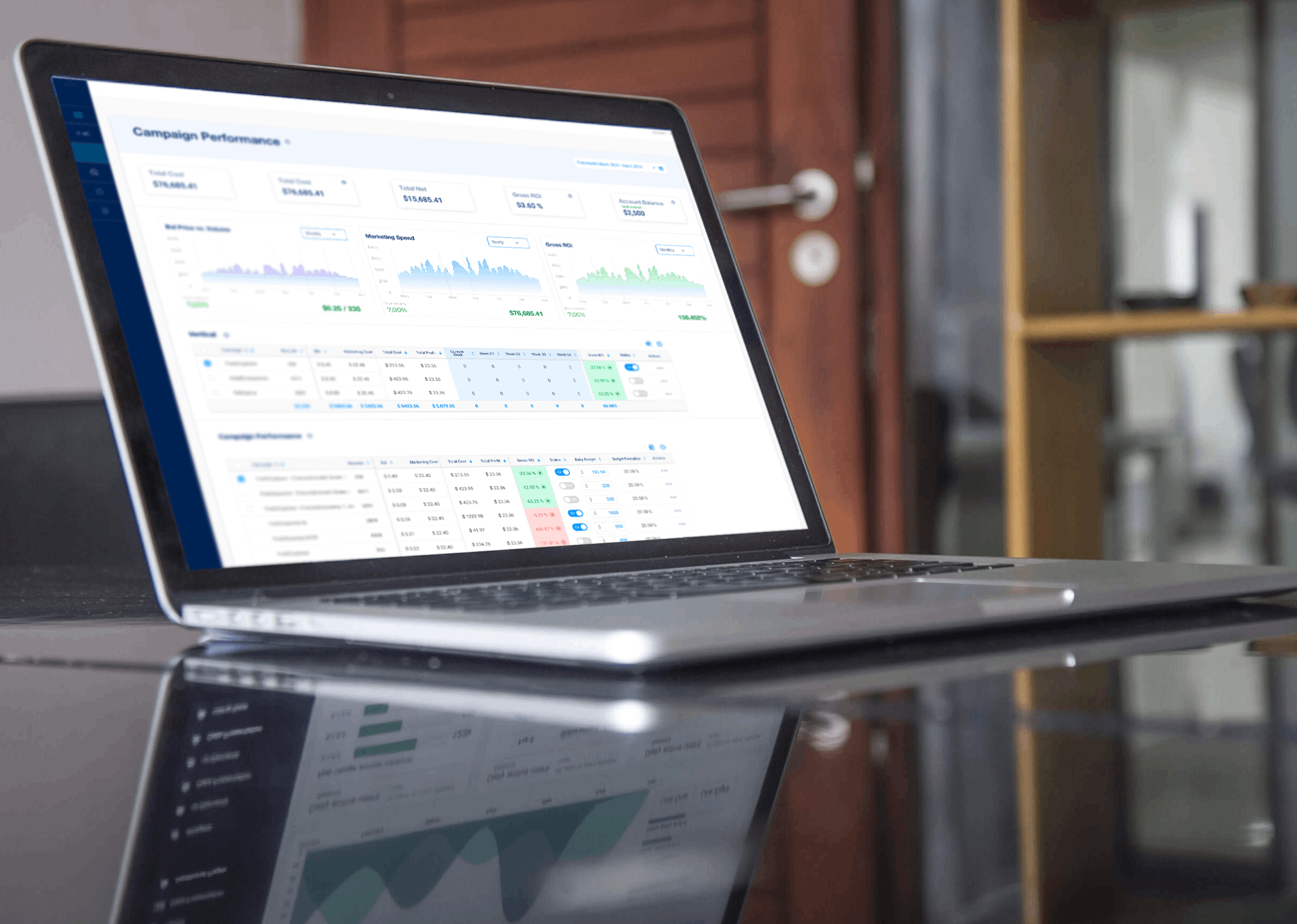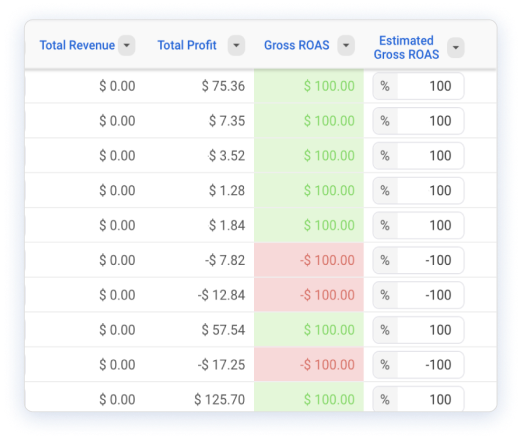 Optimize your ROI

We are transparent. We give you the tools you need to optimize your leads investment with us. Get detailed performance insights and ROI metrics in real-time and turn off anything that isn't working.
‍
Know what's working
PAY THE RIGHT PRICE.

Keep it simple. With dynamic pricing features you can make sure to adjust pricing based on leads performance and their actual worth.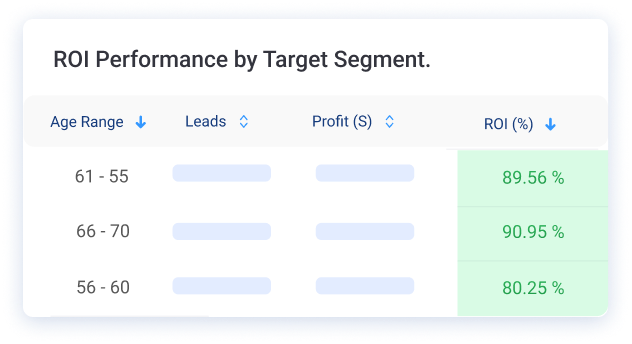 Manage your Leads
‍
Leads Management
‍
Automate and validate leads requirements, scheduling, bids and budgets using our advanced targeting technology.
Leads Delivery & Matching
‍
Capture, match and intelligently route leads to your CRM. Buy leads exclusively using ping-post, fixed CPL and CPA methods.
Automatic Tracking of
Financials.
Automatically track your payables and receivables. Ensure accurate measurement of leads & calls volume and its funnel performance for proper tracking and payment.
API / Post Back
‍
API integration and postback greatly improves workflow, allowing for seamless leads management and ROI optimization. Integrate to acquire the data you need to measure leads performance from creation to close.
Marketing Software
Additional Capabilities
Manage Campaigns
‍
Easily manage Purchase Orders for leads, targeting rules, payout methods, caps, budgets and more with our step by step configuration tool.
Easy Targeting
‍
Configure your targeting parameters by location, age, gender or any other attribute that is crucial to your success.
Granular Performance Tracking
‍
Next-level performance tracking allows you to break down performance by attribute and combination of attributes for a more granular approach.
Real-time Reporting
‍
Visualize reports, apply filters, group leads, order columns and export data to a CSV file.
Flexible and Customizable
‍
Take advantage of years of agile, iterative development that has led to a flexible and robust solution. Our world-class development team is standing by to evaluate your needs.
Scalable and Reliable
‍
Our modern infrastructure hosted by Amazon Web Services (AWS) allows for intelligent scaling and 99.9% uptime guarantees.
Advanced Day Parting
‍
Select the exact hours and weekdays for your leads campaigns to be displayed or paused.
Account Control
‍
Customize user permissions as well as roles access controls. Create new roles based on modules and actions for an specific user type.


Data Security
‍
We use secure and reliable data centers.
With the following certifications:
Atlanta: SOC 1 Type 2, SOC 2 Type 2, HIPAA, PCI DSS. Dallas: SOC 2 Type 2, SOC 3.
Stop wasting valuable time talking
with the wrong prospects.
‍
GET A DEMO